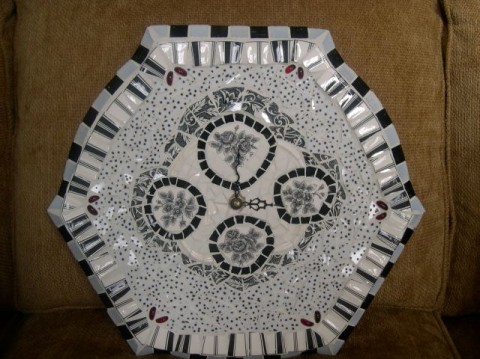 Clock
Piqueassiette
Black & White Transferware
Handpainted China, Red Gems
(NFS)
I am dedicated to promoting the art of mosaics and hope that you are inspired by my work. However, I must include the following caveat - just because!

All of the images contained in this website are the property of Jane O'Donnell and mosaicstudio.org. They may not be reproduced in any way without the artist's permission.